Video Guides
Payment Card Decline Recycling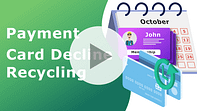 Credit card declines and dealing with them can be real problems for every business that deals with recurring payments processing. Generally speaking, credit card declines can occur for various reasons such as insufficient funds, "account closed," and the like. In these cases, payments cannot be processed, therefore the transaction is declined by the payment gateway,...
More
Batch Payment Processing for Business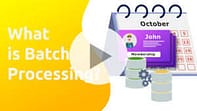 Most subscription-based businesses and SaaS companies typically face similar difficulties when processing large transaction volumes. Large volume transaction processing challenges cause many business owners to start searching for automated batch processing options. They are sure this functionality can make their clients' billing experience faster, easier, and more secure. Batch Processing is the best way to...
More
Why it is So Important to Know How a Hosted Payment Page Works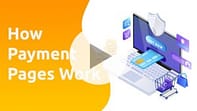 A hosted payment page is a form located outside of the merchant's website, where customers are redirected to make a transaction while paying for goods or services. We are convinced that every merchant should be fully aware of how a hosted payment page work. Nevertheless, if merchants prefer to outsource most of the technical payment...