Payment Gateway Selection Criteria and How to Use Them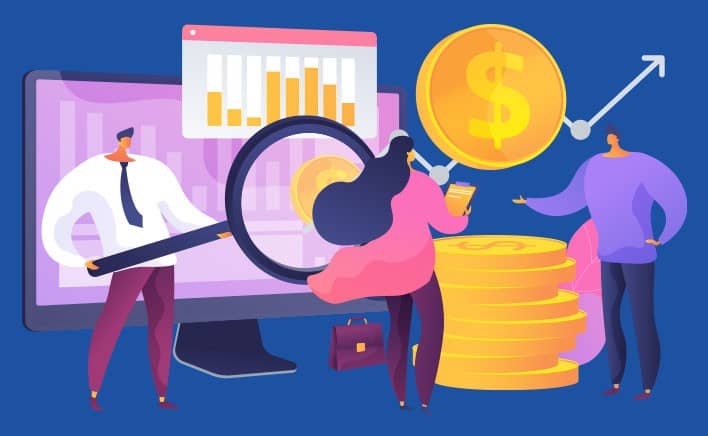 Payment gateway comparison is an essential routine for almost every business that wants to accept electronic payments. So, companies that look for an optimal payment solution need to know how to compare payment gateway solutions among themselves. And, in fact, defining the best payment gateway for e-commerce or retail business is not an easy task.
For a startup business with basic needs, the payment gateway system selection process might be relatively simple. Basically, it might be just a choice like: "Square vs PayPal vs Stripe". At the same time, for large online payment platforms, SaaS companies, and PayFacs, deciding on a payment gateway may prove to be more complex.
In this article, we will cover a few popular payment gateways that SaaS platforms can consider as their potential gateway partner. We will also revisit topics we've written about in the past, such as payment monetization for platforms and payment gateway platforms for PayFacs.
First, we will suggest the key payment gateway comparison criteria and try to group them into categories. Then we will analyze 5 selected payment gateway solutions according to these criteria. Finally, based on this analysis, we will provide recommendations as to which gateways are most suitable for certain categories of businesses.
Payment Gateway Comparison Criteria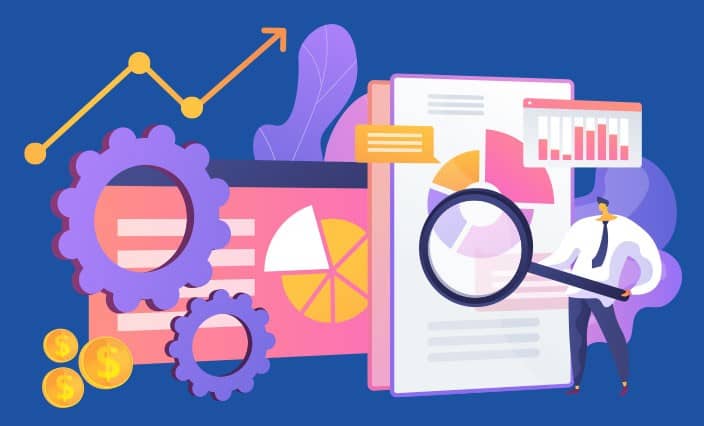 When comparing payment gateways, there are several criteria a company must take into consideration before deciding which gateway provider to move forward with. This criteria includes API's and integration compatibility, tech support offered by the gateway, card present logic and hardware, and instant/automated merchant onboarding, just to name a few. Furthermore, its crucial to consider additional criteria such as subscription and recurring billing functionality, supported currencies, geographies, target features, and accepted payment methods. Depending on the company, payment methods such as card present/card not present, crypto/fiat, contact/contactless, card/mobile payments may also need to be taken into account. Neglecting to take any of the aforementioned criteria into consideration can result in costly mistakes and further losses down the road.
As a result of this multi-criteria evaluation, it might turn out that some gateways work best for SMEs with smaller processing volumes and basic needs. Others work better for SaaS platforms and payment facilitators that need more control and customizability.
Further on we illustrate how a multi-criteria payment gateway comparison procedure works.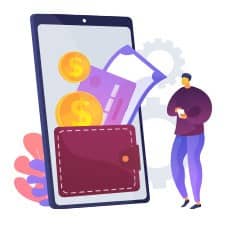 Alternative
gateway solutions
To keep things simple we will review 5 gateway solutions. By selecting this particular set of solutions, we tried to cover the interest of the widest spectrum of businesses. These range from SMEs to large enterprise-level companies, from individual startup merchants to SaaS platforms, from cryptocurrency-focused vendors to omni-channel solution seekers.
PayPal and Stripe are major players that come to mind whenever you think of electronic payment acceptance. Authorize.net is another large provider that has been around for ages. CoinsPaid is a typical example of a crypto payment gateway (as opposed to other listed solutions, that are not exclusively focused on crypto). Finally, Zift, s an example of a payment gateway that tailors its Payments as a Service offering to software platforms and SaaS companies.
Again, we are not trying to select "the best payment gateway" or award nominees here. Instead, we will provide
recommendations for various businesses in need of payment solutions.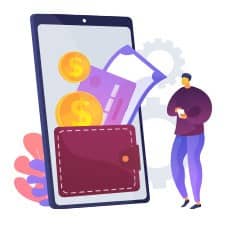 Payment gateway
evaluation criteria
The first group of vitally important criteria deals with the ability of a gateway to support major payment methods and forms. These include traditional credit and debit cards, digital wallets (such as ApplePay and GooglePay), crypto and ACH payments. Besides that, a gateway might support both international and local payment methods, as well as recurring payments.
The second group of criteria deals with technical features provided within the solution. These include SoftPOS and mobile payment functionality, card-present solutions, and native terminal management systems (TMS). Within card-present solutions, we should stress the importance of payment terminal fulfillment and remote key loading mechanisms, which greatly simplify the solution logistics.
The third group of criteria deals with the business aspects of the solution. Within the context of this comparative guide, one of the most important features is customer-friendly support. (We are talking about the support offered to average (and not strategic-level VIP) customers). Other business aspects include ease of merchant onboarding, as well as availability of white-label and open-source solution versions.
Each of the listed features can come in different flavors, depending on the specific solution.
Payment Gateway Comparison Table
Payment methods:
| | | | | | |
| --- | --- | --- | --- | --- | --- |
| | PayPal | Stripe | Autorize.net | CoinsPaid | Zift |
| Credit and debit cards | | | | | |
| Digital wallets | | | | (Crypto; GooglePay app) | |
| Crypto payments | | | | | (in development) |
| ACH payments | (through Braintree) | | | | |
| International payments | | | | | |
| Local payment methods | | | | | (Interac, Mada) |
| Recurring Billing | | | | (through crypto wallet) | |
Technical features:
PayPal
Stripe
Autorize.net
CoinsPaid
Zift
Support for SoftPOS


*Zettle


(including iPhone)
Mobile payments
Card-present solution


(including RKL
remote key
injection)
TMS





(Stripe terminal)


(integrated TMS)
Business aspects:
| | | | | | |
| --- | --- | --- | --- | --- | --- |
| | PayPal | Stripe | Autorize.net | CoinsPaid | Zift |
| Support for SoftPOS | | (through e-mail) | | (support form only) | |
| Mobile payments | | | | | |
| Card-present solution | | | | | |
| TMS | | | | | |
Payment Gateway Comparison: Pros and Cons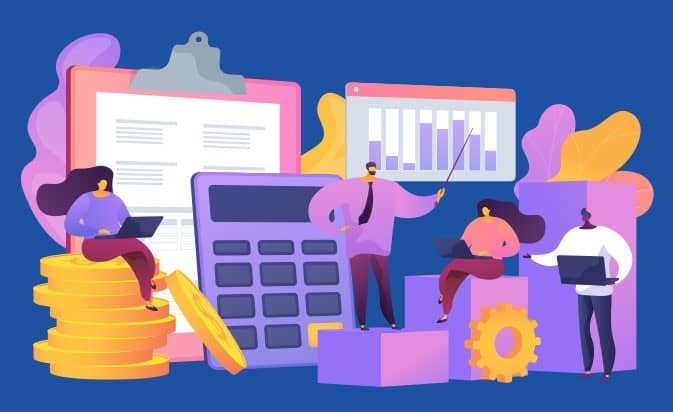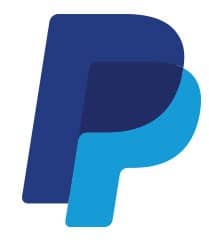 PayPal
Pros
PayPal's Payment Gateway, PayFlow, charges no cancellation fees, setup fees, monthly minimums or any hidden fees.
PayFlow gateway works with almost every processor. Moreover, it is integrated with most major shopping carts.
PayPal offers a PCI-compliant solution that reduces the amount of work and the cost of meeting regulatory requirements.
PayPal accepts all major payment methods.
Ease of integration. For hosted integration you just have to register a PayPal Business account and edit your e-commerce website's HTML code. If you want to integrate payments into your page without redirects, then you might need a development team.
No need for a separate merchant account to start accepting payments.
Reliable customer support. PayPal's tech support answers quickly from Monday – Friday, 8:00 a.m. to 8:00 p.m. ECT. Plus, they have a live chat, phone, an online community, and a problem resolution center.
Cons
PayPal solution is a bit overpriced. They charge slightly more than their competitors. It might be difficult to figure out how the company calculates the fees, including all the extras (cross-border transaction processing, currency conversion, chargeback disputing).
PayPal requires a mandatory subscription. In order to ensure sufficient customization level, you need to subscribe to PayPal Pro plan (costing $30 a month).
PayPal does not support ACH. The company processes credit and debit cards, PayPal wallet payments, and some alternative payment methods. For supporting ACH, you need to integrate with Braintree.
PayPal does not support ACH. The company processes credit and debit cards, PayPal wallet payments, and some alternative payment methods. For supporting ACH, you need to integrate with Braintree.
PayPal charges at least $20.00 per transaction dispute, whether the merchant wins or loses the dispute.
PayPal partnership might involve unnecessary paperwork when creating/closing an account and managing disputes..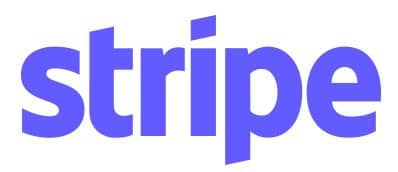 Stripe
Pros
Stripe offers a user-friendly and efficient interface.
Streamlined underwriting of new merchants and account setup. Stripe imposes less requirements upon integrator and merchant underwriting than other solutions. Stripe is very flexible in terms of industries their integrators and merchants come from.
Fast and smooth integration. Users can create accounts online in just minutes and use Stripe libraries and SDKs to securely accept payments.
Stripe accepts a wide variety of payment methods and types. E-commerce users of Stripe can accept payments from all major debit and credit cards and eWallets. Stripe also supports local payment methods, such as Alipay, WeChat, iDeal, and SEPA Direct Debit.
Maximum number of supported currencies. Stripe allows you to accept global payments on day one. The payment system makes it possible to process more than 130 currencies. Stripe Connect handles data security in the seller's business platform and manages international payment regulations.
Sound security. Besides following the PCI and 3D Secure standards, Stripe created its own fraud prevention tool, Stripe Radar. It scans every transaction and determines the risk level using machine learning. According to statistics, the tool prevents fraud 32% better than standard measures.
Verification of high-risk merchants. Stripe incorporates built-in features allowing it to identify risky sellers.
Stripe is the only solution supporting iOS-powered SoftPOS solution so far.
Cons
The solution requires developers for business integrations. You might need the services of your own or third-party development team to integrate Stripe into your platform.
Stripe has no live customer support. The major channel for support inquiries is email. Exchanging e-mails might take more time than other channels and provide less than optimal support/advice.
Reported random account freezes. Freezes can hamper the business until the account has been approved to have no suspicious activity or fraudulent transactions. In reality, there might be no suspicious activity or fraudulent transactions detected at all.

Authorize.net
Pros
High rate of suspicious/fraudulent transaction recognition and state-of-the art anti-fraud management. These functions are performed by Authorize.net's Advanced Fraud Detection Suite (AFDS).
Management of customer profiles and manual issuing of transactions from within the merchant Interface.
Advanced recurring and repeat billing functions. Authorize.net lets customers save billing, payment, and shipping information on file for future orders. Additionally, customers can save multiple billing, payment, and shipping information on a single profile.
Support of multiple payment methods and types. Authorize.net payment system processes most domestic and international debit and credit cards, as well as eChecks and (non-crypto) wallets.
High-grade security. Authorize.net uses advanced fraud detection mechanisms. A special machine-learning-based anti-fraud solution Riskified prevents authorization of fraudulent transactions. In case of some error, the company reimburses the full sum.
Authorize.net is flexible for connection with third-party merchant accounts and processors. This is good for platforms already using some payment infrastructure, but requiring additional payment options.
Authorize.net has around-the-clock customer support. Help is available 24/7. You can contact the support team via phone, email, live chat, or social media.
Cons
Integration takes somewhat longer in comparison to other solutions. The payment gateway requires you to create a merchant account with a different company. This process might take up to several weeks.
Authorize.net charges a $25 monthly gateway fee (in addition to other fees).
Implementation requires development efforts. To integrate with Authorize.net and setup the gateway, you might need to use the services of your own or hired development team.
Hidden fees. According to some reports from customers, the company attempted to charge several hidden fees.
CoinsPaid
Pros
Ability to open a business account and a personal account.
The CoinsPaid crypto payment processor helps any type of online business accept crypto payments and receive an equal amount in the national currency of their choice instantly or hold it and pay with crypto to their partners and affiliates.
Businesses can exchange BTC, ETH, USDT, XRP and 30+ other cryptocurrencies to 40+ national currencies at low rates.
CoinsPaid Explorer feature is a tool that helps businesses monitor all internal transactions in the CoinsPaid ecosystem.
Has a white label offering option.
Cons
CoinsPaid is primarily a European cryptocurrency infrastructure provider.
Coinspaid offers a crypto-only (and not a crypto-friendly omni-channel) solution. So, it does not support the majority of more conventional payment methods besides crypto.
Accounts are not frozen or dropped. However, in order to use your crypto assets for payment you might need an exchange service for crypto-to-fiat conversion.
Potentially, high gas and/or conversion fees.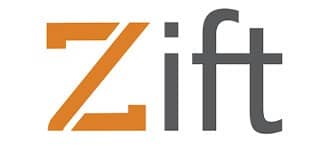 Zift
(powered by UniPay Gateway payment management platform)
Pros
Easy to use, modern, and efficient user interface.
Assistance with the development of acquiring relationships
A complete payment solution specifically designed to meet SaaS platforms' and payment facilitators' needs
Flexible unified API, suitable for Desktop/Web POS, SoftPOS, and mPOS systems
Fast, affordable, and secure omnichannel payment processing
Full-Cycle Chargeback Management
EMV Terminal Solution Implementation
Availability of white-label and licensed open-source offerings
Cons
Crypto payment functionality is not yet implemented
Geographical and currency scope is narrower, in comparison with other gateway providers
Zift does not work with SMEs, while focusing mostly on SaaS platforms and PayFacs
Payment Gateway Comparison: Recommendations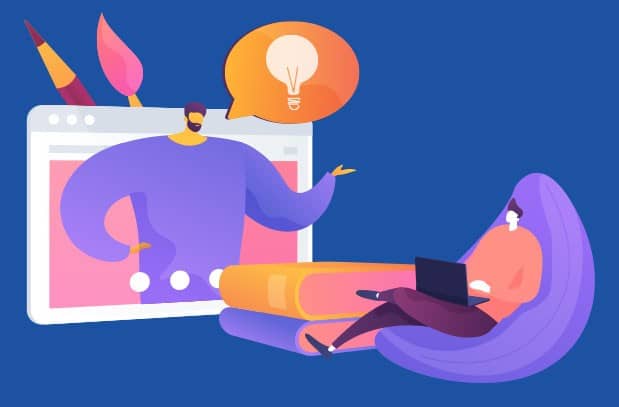 We have considered 5 payment gateway options, formulated comparison criteria, as well as strong,
and weak points of each solution. So, now we can provide some specific recommendations as to types of
businesses that can benefit from specific gateway partnerships.
PayPal might be the best solution for startups and SMEs with smaller processing volumes, that cannot afford considerable development and integration efforts.
Stripe might work best for SMEs, as well as larger companies, marketplace owners, and international merchants, that are ready to invest into development process, if necessary.
Authorize.Net might be the best option for businesses that do not need to set up a merchant account because they already have one. Businesses that need to customize their existing payment solution to incorporate new functions might also opt for Authorize.Net. Finally, Authorize.Net gateway might be a plausible solution for charities and non-profit organizations that need to accept donations.
CoinsPaid is the best solution for any crypto-oriented business. In can be implemented as a supplement to an existing omni-channel solution, or as an independent white-label crypto payment gateway.
Zift (complete with white label payment technology UniPay Gateway) would be the best option for SaaS platforms and prospective PayFacs (both full-fledged and white-label) that need to onboard and service large and diversified portfolios of sub-merchants. Zift is the leader in terms of customizability among the listed solutions. So, if you need to gain more control over payment management process, you might want to opt for Zift